Hospice Services
VNA Services
VNA serves communities throughout western Pennsylvania, including Butler, Armstrong, Mercer and Northwest Westmoreland counties, as well as portions of surrounding counties.
Hospice care as an extension of palliative care has numerous benefits, both for the patient and their families. Dr. Carl Srodes and Dorothy Staab of the VNA discuss the benefits of beginning hospice at an earlier stage in order to maximize quality of life over a longer period of time.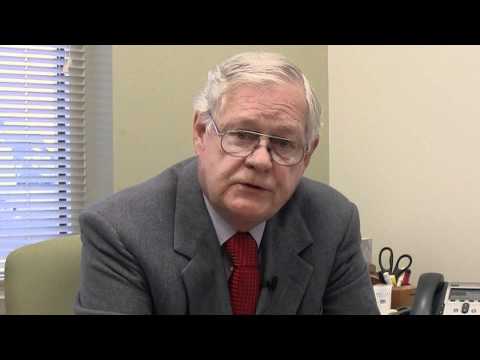 Hospice care as an extension of palliative care has numerous benefits, both for the patient and their families.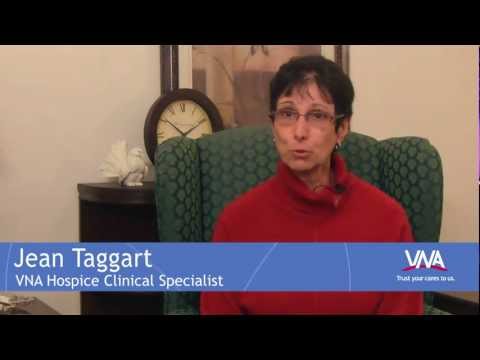 Home care patients with a terminal illness can transition to hospice at the VNA with minimal interruption in their care plan.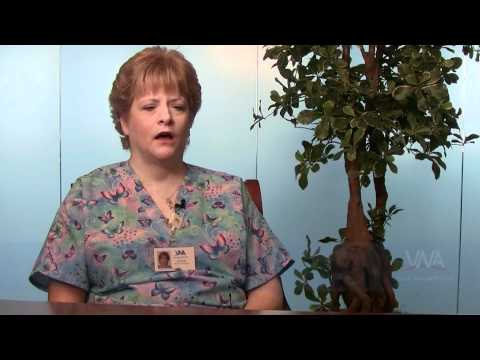 Coming to terms with a loved one's terminal illness can be difficult and stressful for a family.
Hospice is an empowering choice that provides comfort care for the physical, emotional and spiritual needs of patients and their loved ones who are experiencing the challenges of a life-limiting illness.
Under the direction of a physician, the caring experts of VNA Hospice listen closely to the wishes of the patient and their family to develop a plan for controlling and alleviating pain, promoting comfort, preserving dignity and optimizing quality of life.
Most patients in the care of VNA Hospice are able to remain comfortably in the place they call home –whether a private residence, assisted living facility, nursing home or hospital. However, for times when a patient is experiencing distressing symptoms, the state-of-the-art VNA Inpatient Hospice in Butler offers 24-hour observation, symptom management and skilled nursing care in an inviting, homelike environment. For a list of frequently asked questions regarding at-home and in-patient hospice care, please click here.
If you think your loved one might benefit from hospice care, call VNA's Customer Center toll-free at 1-877-862-6659. Our hospice representative will meet with you to review the patient's needs and work with their physician for certification into our program. We will also examine your insurance options, notify you of coverage, complete insurance forms and bill the insurance provider directly.
News and Information
June 02, 2011 | Pittsburgh Post-Gazette
TAGS: inpatient hospice, pittsburgh
Since opening a year ago, the in-patient hospice center operated by the Visiting Nurses Association of Western Pennsylvania in Butler has cared for more than 300 patients.
June 01, 2011 | Jonathan LaPook, CBS
[VIDEO] CBS News medical correspondent Dr. Jon LaPook reports a new tool is helping patients and doctors change the way they look at end of life care.
Hospice Literature
Request a Free
Consultation
We'll review your loved one's needs and discuss your care options.
Request Now
© 2014 VNA Family of Services | 154 Hindman Road, Butler, PA 16001 Phone: 724-282-6806 | Toll-Free: 877-862-6659 | Fax: 724-282-7517
[ Webmaster Admin ]